In March 2017, Lifespring Church was accepted as a member church of FIRE (Fellowship of Independent Reformed Evangelicals)
FIRE is a unifying network for independent Reformed (and Reforming) baptistic churches to experience mutual edification, fellowship, cooperation and prayerful support in ministries and missions.
www.firefellowship.org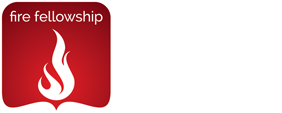 What We Believe (FIRE Fellowship)
We affirm the five "Solas" of the Reformation:
"Sola Scriptura" – Scripture Alone
"Sola Gratia" – Grace Alone
"Sola Fide" – Faith Alone
"Solus Christus" – Christ Alone
"Soli Deo Gloria" – To the Glory of God Alone
We stand in the tradition of the historic Reformed Confessions of Faith such as The London Baptist Confession of 1644 and The Second London Baptist Confession of 1689.
OUR IDENTITY: INDEPENDENT, REFORMED, EVANGELICAL
We are INDEPENDENT in that we believe in the autonomy of the local church, under the authority of Scripture and the Headship of Christ.  We are governed by a plurality of elders and deacons affirmed by the members of our church. 

We are REFORMED in that we affirm the five "solas" of the Reformation (the authority of Scripture alone; salvation by grace alone, through faith alone, in Christ alone; all things to the glory of God alone).  We are in substantial agreement with the historic reformed confessions of the Christian faith, such as The London Baptist Confession of 1689 and the Westminster Confession of Faith.  We rejoice in the sovereign grace of God in the salvation of sinners.
We are EVANGELICAL in that we believe the mission of the church is to bring the gospel to every tongue, tribe and nation. We believe that this mission begins in our own community and extends to the ends of the earth.  We gather in our worship services for edification and scatter throughout the week to evangelize, striving to follow the call  of our Lord to be in the world but not of it.