Common Slaves Fall Conference: Friday, October 27, 2017
Small Church, Big Problems:  Identifying, confronting and healing from Destructive Church Conflict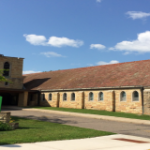 Location:  Lifespring Church, Crosby, MN (www.visitlifespring.com) 
Date:  Friday, October 27, 2017 (8:30 a.m.-4:30 p.m.)
Who:  Pastors, Elders and laymen, all men and women who love Christ and His church.
Cost:  $17/person (+1.93 sales tax) 
To Register:  www.eventbrite.com  search and register:  small church, big problems 
Questions  www.commslaves.com or Pastor Eric (ericanderson@brainerd.net)  (218)820-7532
Why this Conference?  We know that conflict is inevitable in all areas of life in a fallen world; and one doesn't need to be a Christian to learn how important good communication, apologies, and conflict resolution is.
But there is a type of conflict which is of a different variety and a type of person who causes this, which is far more sinister and destructive.  It has been present in Biblical Times and is still present today.  We also know that our enemy, Satan, hates God's Word and men and women who are trying to preach the gospel or revive a church.  Diotrephes is one of his favorite people.
III John 1:9-10 I have written something to the church, but Diotrephes, who likes to put himself first, does not acknowledge our authority.  So if I come, I will bring up what he is doing, talking wicked nonsense against us. And not content with that, he refuses to welcome the brothers, and also stops those who want to and puts them out of the church.
The Apostle John was not the only one who dealt with Diotrephes, but in fact it seems almost axiomatic that he will be found from time to time in every church.  It seems that small, rural churches, many of them steeped in generations of one or more families dominating the church, are more susceptible to the damage caused by Diotrephes than perhaps large, urban churches
Hence the big material-producing people of our day, located in those large churches, rarely seem to address the issue from our perspective or ministry context.
We believe we will be greatly helped by hearing from four older, wiser, veteran pastors about handing wolves, division causers, and those with spirit of Diotrephes,  specifically in small and rural churches; as well as Gospel-healing from destructive conflict and division. 
Speakers:  We intentionally invited seasoned pastors to speak  at this particular conference (all of whom are approaching or have passed the 40-year mark in pastoral ministry). These men have been around long enough to "peach the Word"  through both "in season" and "out of season", many times over, and we will all benefit from their wisdom.

Dr. Kevin Carr is Pastor of First  Presbyterian Church (PCA), Hinkley, MN where he has served since 1989.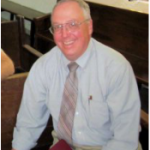 Pastor Paul Walker is Pastor of Elm Ave Baptist Church, where he has served since 2002.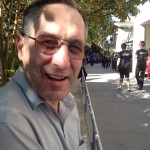 Pastor Randy Reed is Pastor of Calvary Bapsist church in Negaunee, Michigan. He has been in vocational ministry since 1979.

Dr, Ivan Fiske is the Senior Pastor at Quamba Baptist Church, Quamba MN, where he has served for a long long time.
Schedule: 
8:30—Greetings, welcome and singing
8:45—Session 1:  Battlefield Survival (Pastor Paul)  
9:45—Break
10:15—Session 2 (with Q/A following):  The Atmosphere of Authority  (Pastor Randy)
11:30—Lunch
1:00—Session 3  Healing the wounded: Shepherding the flock post-crisis  (Pastor Ivan)
2:00—Break
2:30—Session 4 (with Q/A following) Eyes straight ahead: Keeping focused on what really matters (Pastor Kevin)
4:15—Closing
 (Optional meal together afterwards) 
We believe that we will all benefit, not only from the content presented, but also from the fellowship time together as brothers-and-sisters who share a common faith and master in northern rural Minnesota.
Presented by the Common Slaves Network:   northern Minnesota fellowship of Rural Reformed (and reforming) churches